Jessica and I are hiking the John Muir Trail which we will follow for 238.8 miles through 6 federally protected areas including Yosemite, Kings Canyon, and Sequoia National Parks. Before the trip we prepared a quick summary of our plans for each day. That way our parents curious folks can follow along. Use this link to see all of the posts. Today is day 3 of our hike.
Start: Little Yosemite Valley
Camp: Sunrise Lakes
Today's Stats: 9.63 mi / +4689′ / -1445′
Total Stats: 31.59 mi / +11,846′ / -6552′
Today is the biggest climb of the entire trip: 4,689 feet. That's the equivalent of walking from the 1st floor to the top of the Empire State Building 3.75 times! That's no picnic, but we really only have ourselves Tyler to blame.
Today, we are diverting off of the JMT to tackle Clouds Rest. The above photo from when I climbed Half Dome shows the barren ridgeline of Clouds Rest rising above the rest of the valley. It is the highest point located to the right of the center in the photo. In fact, you can see most of our day's hike in the photo. We begin off to the right of the frame and climb steadily until we reach Clouds Rest.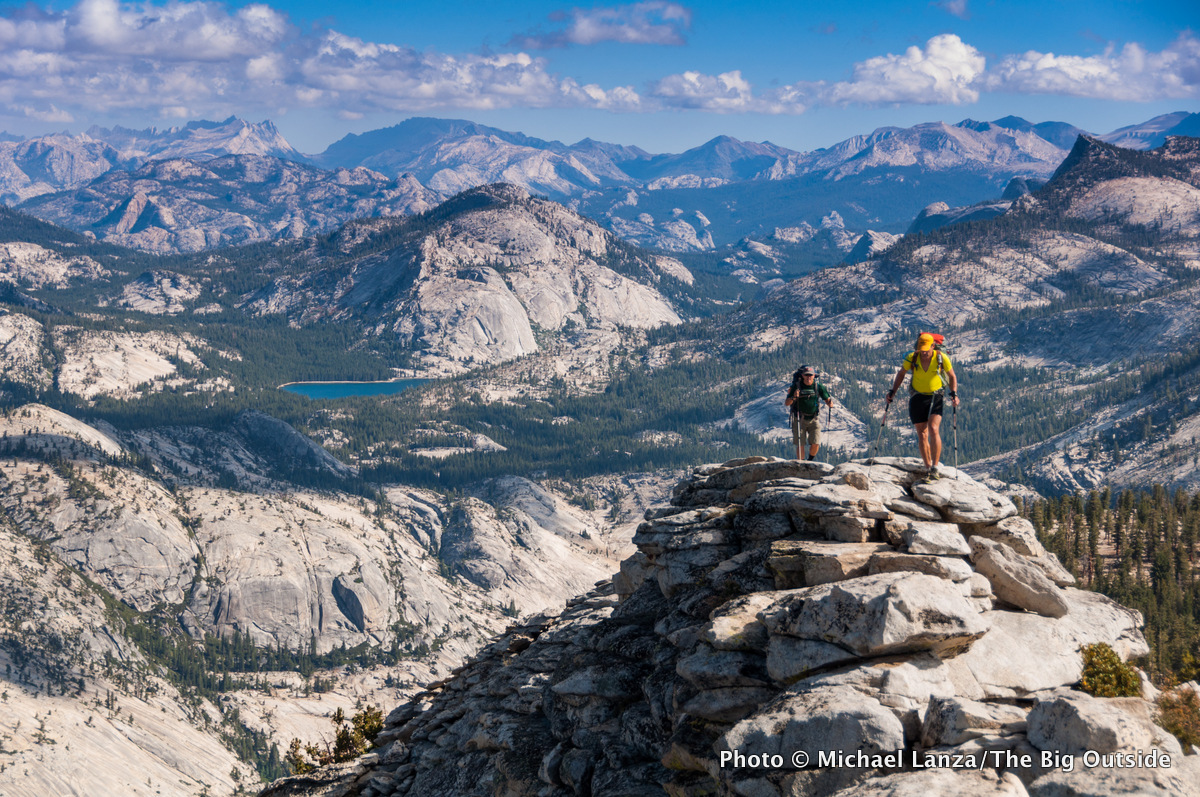 After the Clouds Rest summit (foreground of above image), we descend and continue north towards the Sunrise Lakes area. We will be near one of the High Sierra Camps, but are still hoping to grab some privacy near one of these beautiful lakes! After a hard day, we will have earned an ice-cold swim!